In Memory Of Pasco "Pat" Ruggiano, former Centredale volunteer fire captain
Sunday, April 17, 2022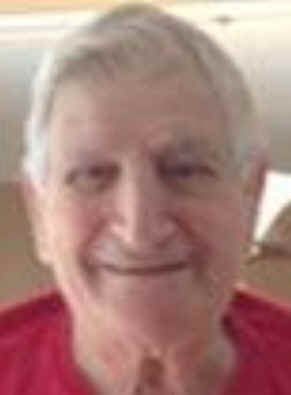 Mr. Pasco Ruggiano Jr., 92, died Sunday, April 17, 2022, at Cookeville Regional Medical Center.
He was born January 26, 1930, in Johnston, R.I., to the late Pasco Ruggiano and Maggie Riccitelli Ruggiano. He was a proud veteran having served in the U.S. Army as a medic. His life of service also included 20 years as a volunteer captain with the Centredale Fire Department, North Providence, R.I. He was employed as a machinist with the Leassona Corporation for many years until the company closed. Mr. Ruggiano also worked for RIDEM/Parks and Recreation for several years until he retired to Tennessee to be closer to his family.
Mr. Ruggiano is survived by his wife of 65 years, Rita DiGiulio Ruggiano; daughter and son-in-law, Lynn and Tyler Crum, of Cookeville, Tenn., and their two children, Jacob and Amanda. He also leaves many nieces and nephews and their families.
In addition to his parents, Mr. Ruggiano was preceded in death by his siblings, Octavia Soave, Ralph and Rocco Ruggiano.
A Mass of Christian Burial will be held Friday, April 22, 2022, at 10:30 a.m. at St. Thomas Aquinas Catholic Church, 421 North Washington Ave., Cookeville. Father Jerome Kopel will officiate. Military Honors will also be held and rendered by the Veterans Honor Guard.
Visitation will be held Friday morning from 9:30 a.m. until service time at the church.
Hooper-Huddleston & Horner Funeral Home is in charge of arrangements. Share memories and condolences at www.hhhfunerals.com.